First-Class Service for Each Client
Hometown Lawyer
Dedicated to delivering high-caliber advocacy to our clients in their time of need.

We offer trial-tested advocacy backed by an insider's knowledge of the prosecution.
To protect your rights and your future, you must take the right steps now.
Review your legal options and potential defenses with a proven attorney.
Powerful Defense
from Attorney Frank Ciardi
Criminal Defense Attorney Rochester NY
If you face criminal charges in Rochester NY, you need a powerhouse defense to assert your legal rights and to guard your freedom. Frank Ciardi, a long-time native and distinguished criminal defense lawyer in Rochester NY, is proud to offer first-class service to each and every client during their time of need. Our firm is backed by trial-tested skill, proven dedication, and history of success you can rely on, even in this stressful time.
Our Rochester criminal lawyers are ready to go over your possible defenses and legal options free of charge. Our firm is proud to not only offer a tenacious defense but to also offer caring and personalized advocacy to every client. Don't hesitate to see what our Rochester NY criminal defense attorney can achieve for you.
At The Law Office of Frank Ciardi, we are truly devoted to delivering our clients the most successful results possible, and we refuse to back down from the challenge of doing so. Regardless of the complications which may lie ahead, we have the skill, experience, and tenacity necessary to fight for your rights until your case is resolved. Facing criminal charges in Rochester NY is no laughing matter, and Attorney Frank Ciardi treats your case with the urgency and care it truly deserves. Our priority is protecting your personal and professional life, as well as your reputation. Nothing matters more than preserving your freedom and allowing you to live a life free of criminal charges following you around for the rest of your life.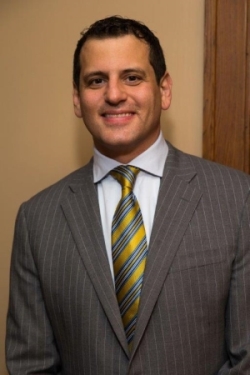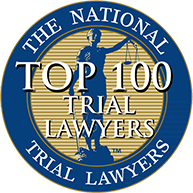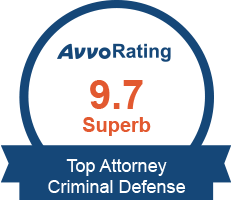 How Can a Former Prosecutor Help You?
When selecting a criminal defense attorney in Rochester NY, you may wonder why it is best for you to choose a former prosecutor. The truth of the matter is, Attorney Frank Ciardi has a unique insight into the world of criminal defense, as he has first-hand knowledge of how the entire process resolves. With this incredible insider experience, he has the skills to intervene in the process earlier than any other criminal defense lawyer in Rochester NY. Additionally, Criminal Attorney Ciardi has the proficiencies and knowledge necessary to reach the most favorable plea deal possible. This means reducing or altogether eliminating the chance for incarceration on your end.
Our Defense Attorney Services in Rochester NY
While our legal team in Rochester NY has a proven track record of success regarding DWI and drug crimes, we also offer legal counsel, care, and representation for those who have been charged with federal crimes, misdemeanors, sex crimes, student crimes, misdemeanors, violent crimes, and white-collar crimes. With over 10 years of experience, Attorney Ciardi knows how to handle criminal defense cases in order to protect you and your best interests to the best of our ability. Not only do we offer a wide range of services for those in need of a Rochester NY criminal defense attorney, but we also do so while maintaining a cost-effective plan for all of our clients. You can get started by scheduling your free, initial consultation today–this complimentary consultation will allow you the chance to construct a plan that has one goal in mind: your success.
Client Testimonials
Our past clients have graciously thanked us for delivering them the results they deserve, as can be seen by clicking here to view our Client Testimonials. They have deemed our firm as one of the best in the field, as well as our Rochester criminal defense lawyer, Frank Ciardi, as a legal professional who delivers none other than amazing service. We come highly recommended, as our excellent reputation precedes us. Our legal team is honored to be celebrated as thorough, efficient, respectful, and informative–we will continue to uphold these standards of legal care for years to come.
Former prosecutor in your corner
Local attorney delivering 5-star rated defense
Highly recommended by peers & past clients
A successful defense track record
Real Client Testimonials
At our Rochester criminal defense firm, we are known for gritty defense, positive results, and first-class service. And you don't have to take our word from it. You can see for yourself what past clients have to say.
"Frank was very helpful in explaining all the legal terms. He was very thorough, efficient, informative, and respectful. He was always available to answer any questions and that is very important when you are in a stressful situation. I would highly recommend Frank to handle any legal matter."
– Ashley
"Frank is a wonderful attorney. He was very attentive to all aspects of my case, and worked diligently to give me the best possible outcome."
– Kathryn
"I had Frank as an attorney for my real estate closing, and he was excellent. His staff made sure everything went smooth and we closed three weeks early."
– John
Ready to Take Charge of Your Case?
The Law Office of Frank Ciardi - Rochester & Buffalo Criminal Defense Attorney
Request a Free Consultation